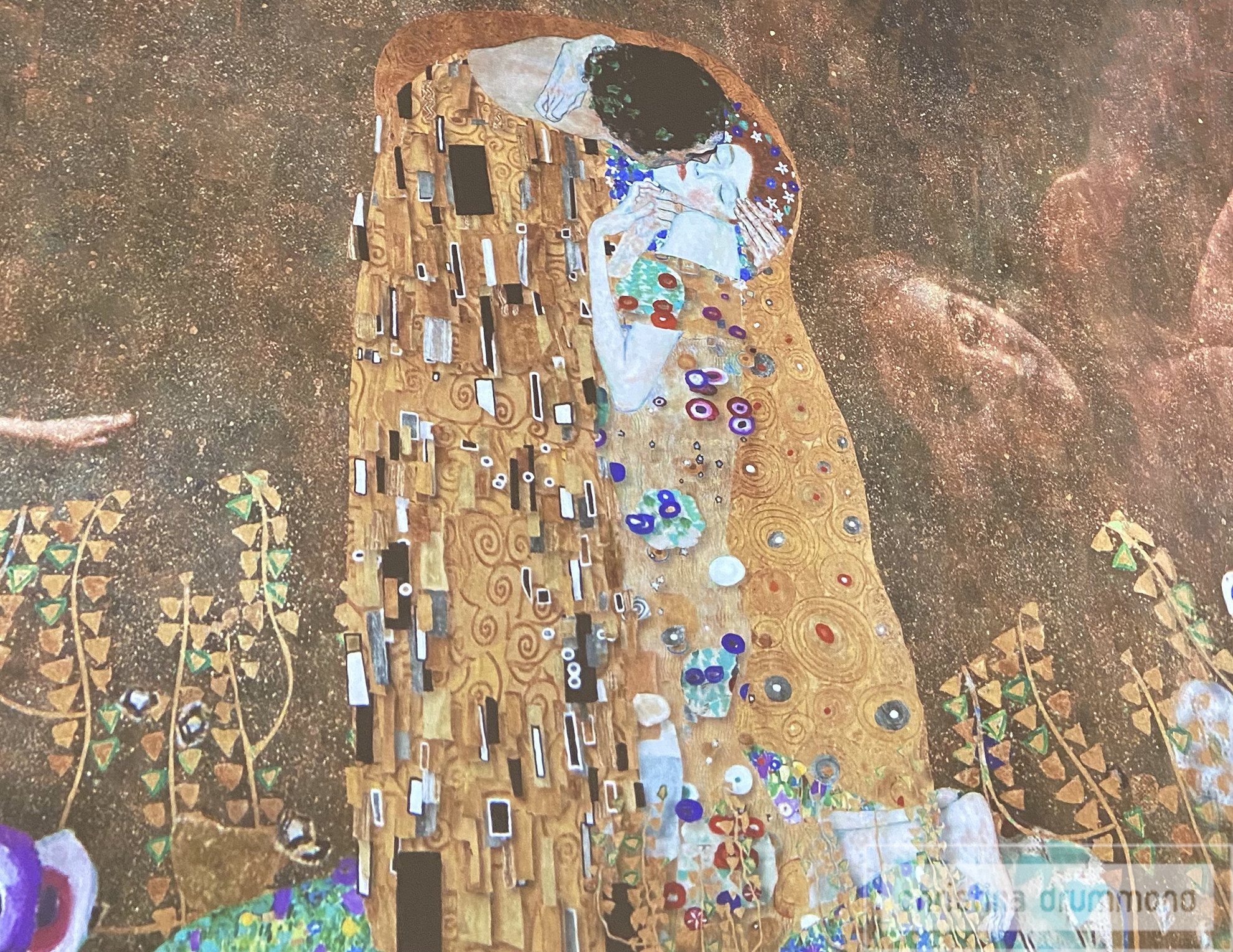 I recently met another local Artist, Gail Higenell, and enjoyed getting to know her.  As part of a group of 10 Canadian artists, we have been studying online with Pam Caughey to learn more about colour and abstract design.  We have recently put what we've learned into practice by painting together in Gail's beautiful new studio and encouraging each other with these unique and creative ideas.  Do check out her new website at www.gailhigenell.ca.
Last week I attended the special Immersive Klimt Exhibition at The Star Building in Toronto.  It is a virtual show, set to music and depicting the large variety of Gustav Klimt's work throughout his lifetime.  The show lasts about 90 mins and entry is timed to ensure Covid restrictions are adequately met.
"From the streets of Imperial Vienna to the natural world of water lilies, vibrant blooms and mermaids, to his acclaimed Golden Phase lose yourself in the vivid imagery and bold colours of Immersive Klimt."
I enjoyed seeing the vivid colours and designs he used and repeated so phonetically as well as exploring more about the way he painted "The Kiss" showing only the woman's face and never the man.  Also of course marvelling at his famous image of The Lady in Gold.
A lovely day out shared with one of my artist friends.  Can recommend a visit!