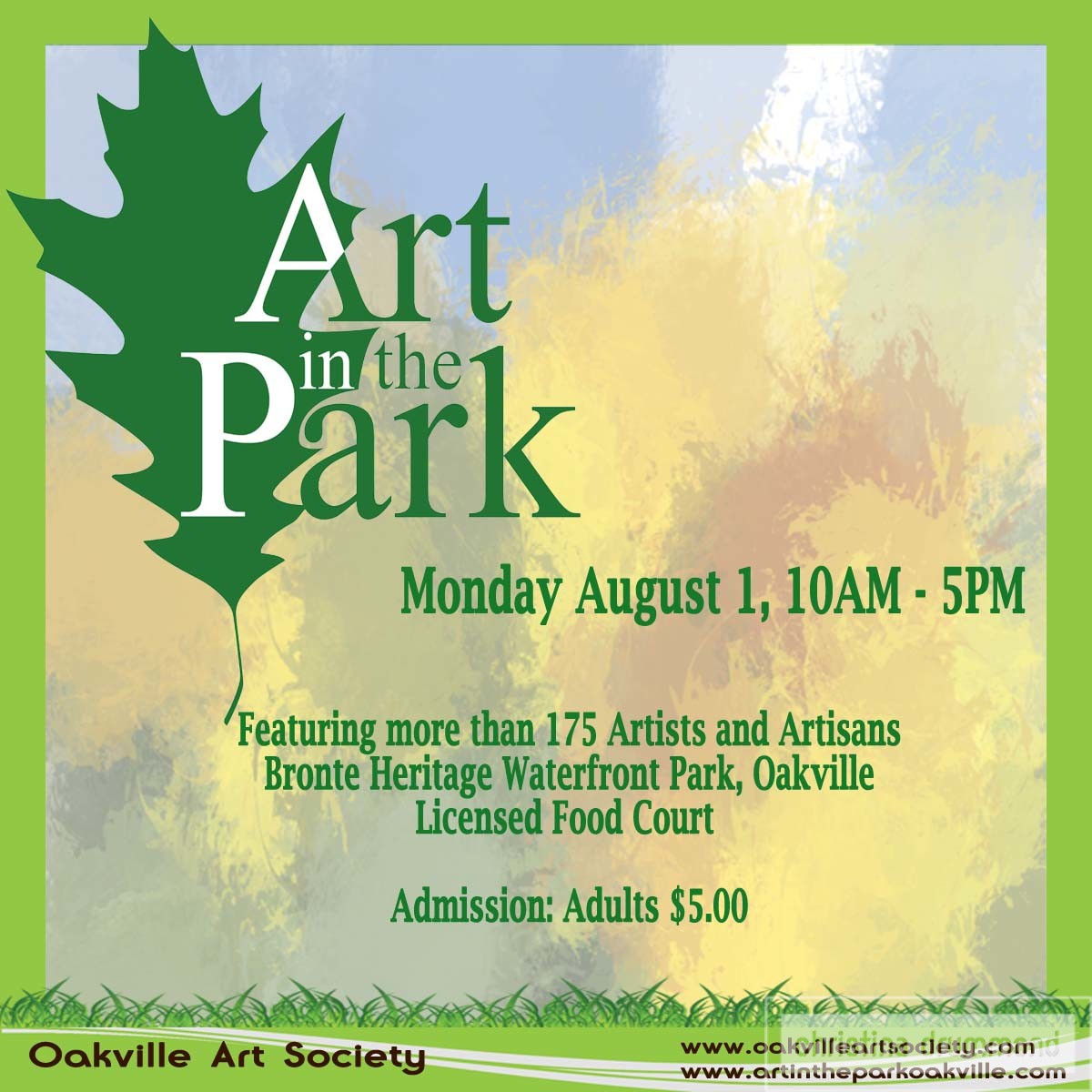 I am participating in Art in the Park, Oakville with a good friend of mine, Natasha Lehman, a very talented and well known landscape artist. We are sharing BOOTH No.67
We would be delighted to see you there if you are able to join us or if you are not able to come yourself, maybe you can send a friend or relative in your place. Natasha and I have both worked hard to produce a new body of work for the show and offering a number of small paintings suitable for gifts at attractive pricing as well as a few larger pieces.
There are approx 165 different artists and artisans participating in this well known and successful annual event which was not held the last two years.
Booth NO. 67 seems to be located right at the far end near the Harbour Conference Centre
DATE: Monday, August 1st, 2022
LOCATION: Bronte Heritage Waterfront Park
2340 Ontario St, Oakville, ON L6L 6P7